A special offer together with your accommodation:
if you choose one of our quality cars: A comfortable 4 seater Toyota Hilux pickup (manual gear) for only $ 47.50 per day!
All-risk insurance and rental tax included in the price.
We recommend that you use a pick-up, the Toyota is the ideal Bonaire car. For you as a diver, kite, surf, beach or snorkel enthusiast, the pick-up is the ideal means of transport. You can easily load the cool box beach chairs and your various equipment and put your dive set in the trunk. They are all air-conditioned and the cars come with all-risk insurance and rental tax is included. For more information, please contact us.
If you want to spend a day in the Washington Slagbaai National Park, you can exchange the car for one day for free for our real special 4×4 park car.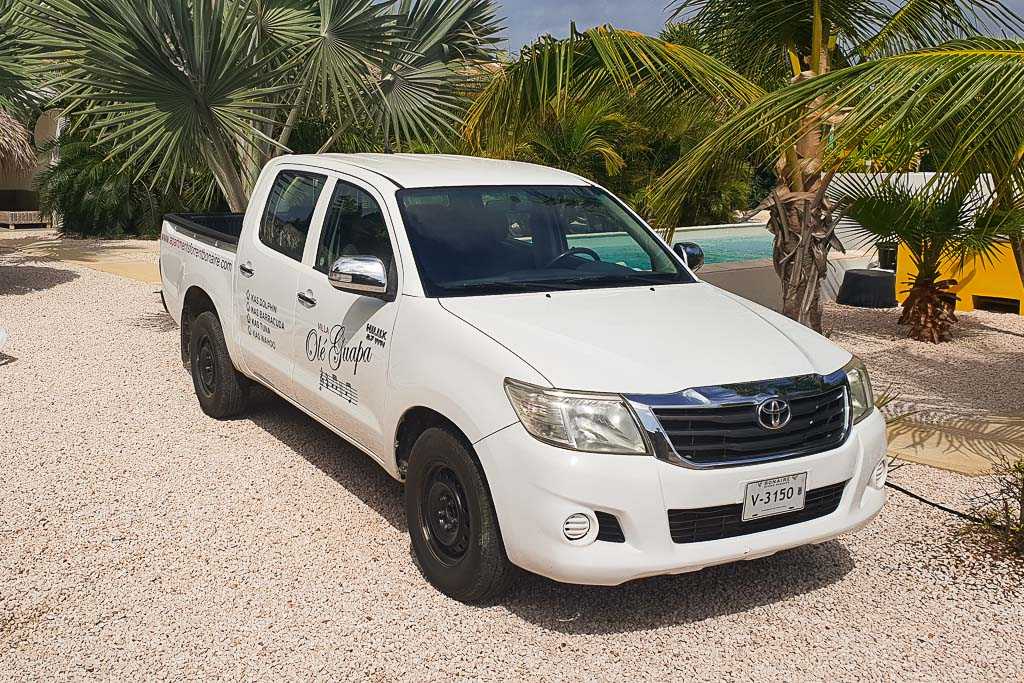 Price
$47.50 / Per Day / Per Accommodation